The 5th China International Beverage Exposition and Competition (IBEC) 2014 in Shenzhen
Exposition: 29-31 August 2014
Competition: 29-30 August 2014
Auction: 31 August 2014
Address: Shenzhen Convention & Exhibition Center, Shenzhen Guangdong 518000, China
Imagine if only 1% of these people developed an interest in purchasing your product?
IBEC is the highest quality and most professional beverage show in China.
IBEC is the one show you should not miss.
We understand that you have more options to attend trade shows than ever before, and probably, in these economic times, have more limited budgets. If you choose just one show in China, want to meet the right people and decision makers, contact our sales representative to plan your exhibit at IBEC 2014 now.
BUYERS INFORMATION
12,000 Visitors frome 20 countries are expected (may include repeat visitors)
Trade – importers, wholesalers, traders and sales agents
Retail – Retailers and specialist retail chains
Hotel & Restaurant – Food and beverage managers, wine managers, purchasers
Government & Associations – Ministry representatives, association members
Media- media groups from wine, food, hotel and restaurant, consumption and healthcare publications
Others – wine specialists and connoisseurs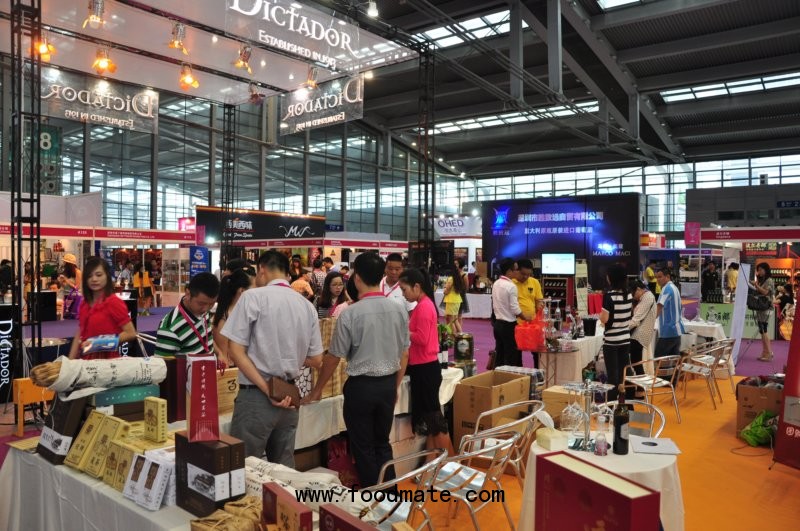 EXHIBIT RATES

1. Standard 9 sqm. (100 sq.ft 10'x10')

package booth----US $3,000

Corner booth, additional US $300 for each.

2. Raw space-----US $300 per square meter (Minimum 36 sqm.)

WHAT YOU GET

3 sides hard walls, lighting, 1 table, 2 chairs, carpet, company identification

sign (Chinese and English), unlimited number of employees to staff the booth,

your company profile listing in the IBEC Buyers' Guide
COMPETITION: 27-28 August 2014

Beverage producers will be eligible for the competition to find the best wines, spirits, beers, coffees and teas.

ENTRY FEES

US$100 per entry (received before 31 March 2014)

US$150 per entry (after 1 April 2014)

Deadline: 18 August 2014

STANDARDS

The International Beverage Competition will be judged using the highest standards of integrity and professionalism. More than 100 international experts will come to the IBEC to participate in the judging. All of the judges will be certified experts; or owners / buyers for beverage distribution companies; supermarkets; liquor stores; hotels and restaurants; and bars, clubs and discos.





























AWARDS
Bronze, Silver and Gold honors will be awarded in each subcategory with
sufficient numbers of entries. The award presentations will be covered by the
national Chinese media. In addition, all judges will participate in the tasting
evaluation for the Best of Show of International Beverage to declare the top
three beverages overall.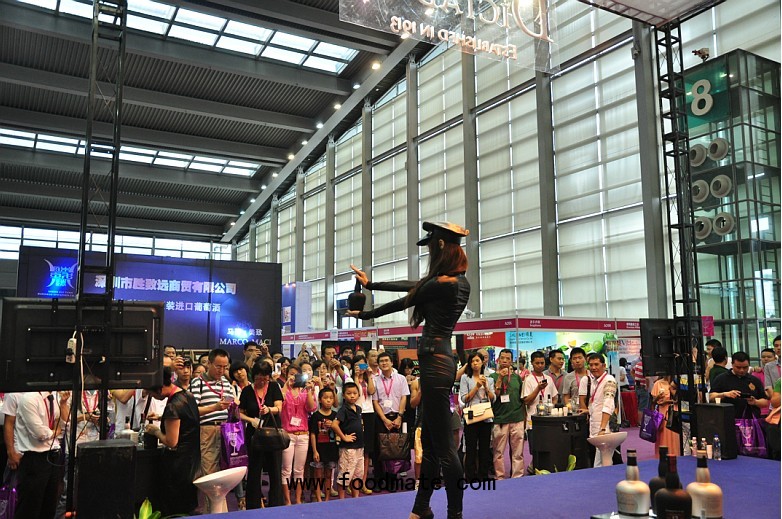 2013 COMPETITION WINNERS
BEST OF SHOW
Castezo Crianza Rioja 2009 - Spanish
GOLD
Andes Del
Maule Ahu Rapanui Grand Reserve Carmenere 2010 - NW Red
Chateau Cantemerle - OW Red
Monte Santoccio Classico Amarone Della Valpolicella 2009 - OW Red
Taylors St Andrews Shiraz Clare Valley 2010 - Shiraz
Three Witches Painting Series Carinena 2011 - Spanish
Pilliteri Yancy Vidal Niagara 2011- Sweet Wine
Veltlinsky Gruner Veltliner Niederorsterreich 2011 - White Wine
SILVER
Lafei Manor Cabernet Sauvignon Bordeaux 2009 - Cab Blends
Taylors St Andrews Cabernet Sauvignon Clare Valley 2010 - Cab Sauv
Sj King Jack Sangiovese Alicante Bouschet Rose 2011 - NW Red
Mas d'AuziEres 'Les Eclats' Coteaux duLanguedoc 2007 - OW Red
Maison Neuve Lirac 2011 - OW Red
Shearer's Hill Shiraz - Shiraz
Murviedro Reserva Valencia 2008 - Spanish
Crianza Caballero Medieval Valdepenas 2010 - Spanish
Charpentier Demi Sec Champagne NV -
Sparkling
Cantine Divine Greco di Tufo D.O.C.G 2011 - White Wine
BRONZE
Taylors Cabernet Sauvignon Clare Valley 2012 - Cab Sauv
Taylors Jaraman Shiraz
Clare Valley
+McLaren2012 - Shiraz
Taylors Shiraz Clare Valley 2012 - Shiraz
Vigna La Rivetta Cartizze Villa Sandi Sparkling Valdobbiadene – Sparkling
CONTACT INFO
Miss Kara Wei, Sales Manager, Asia
Direct line: +86-755-25830772 Cell: +86-15813713720
Email: 2355407730@qq.com
Address: Room5406, KingKey Building,5016 Shen Nan Road East
Shenzhen, Guangdong China, 518008
Skype: kara-wgs
------------------------------------------------------------------------------------------------------------------------------------------------------
Wine exhibition, wine show, beverage exhibition, beverage show, China wine , exhibition, China beverage exhibition, wine competition, wine show, China wine, China beverage, drinks expo, wine expo, beverage expo, China wine show, international wine show, Shenzhen wine exhibition, Shenzhen wine show, Shenzhen beverage exhibition, Shenzhen beverage show, China wine competition, China wine expo, China wine exposition, China beverage Exposition, Wine exposition, beverage exposition, China beverage exposition