Introduction for Sesame Paste Processing Equipment:
(1) Coarse grinding machine: First grinding sesame seeds into paste;
(2) Fine grinding machine: Grinding sesame paste further after coarse grinding, processing fineness further improved.
(3) Mixing Tank: Mix the grinded sesam paste with other ingredients evenly and fully.
(4) Cooling machine: Cool the grinding sesame paste.
Sesame Tahini Production Line is specially researched and developed for processing sesame tahini. The fineness of finished tahini is adjustable from 100-120mesh. If you need more fine sesame tahini, we can supply three-roller grinder machine to make it to be more fine.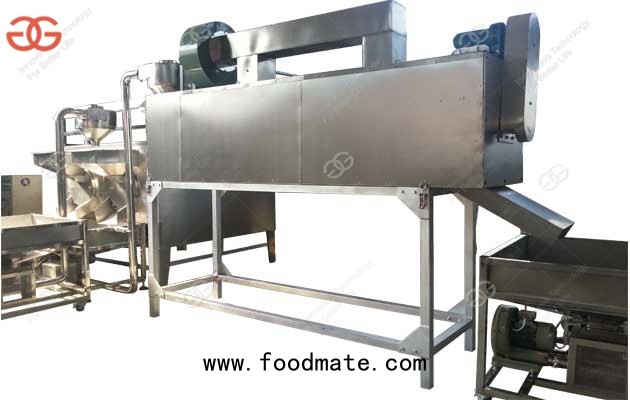 It is consisted of feed elevator, continuous cleaner and dryer machine, continuous roaster, cooling machine, storing and feeding machine, grinding machines, mixing machine, vacuum degassing tank, pump and other spare parts. It has advantages of high automation, easy-operating, integrated control, stable performance, high product quality etc.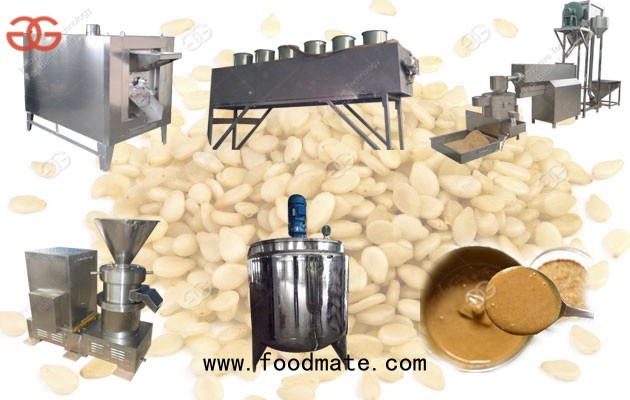 If you are interested in this tahini production line,want to know more about this machine,please feel free to contact me,we will send the machine detail and quotation to you.
Email:leo@machinehall.com
Skype:leo@machinehall.com
Whatsapp:+8618539931566
Website:http://www.peanutbutterm.com/PB/solution/2015/0821/438.html