Alias: Bentalol,phemethylol,methyl hydroxy benzene,Phenyl methanol,Phenylmethanol, Benzenecarbinol; Benzenemethanol; Benzoyl alcohol; (hydroxymethyl)benzene; Hydroxytoluene; Phenylcarbinol; Phenylmethyl alcohol
CAS Registry Number:100-51-6
EINECS: 202-859-9
Molecular Fomula:C7H8O
Molecualr weight:108.13
Purity: 99%
Appearance:Colorless transparent liquid
Grade : Industrial Grade,Pharmaceutical Grade
Storage: Shading, confined preservation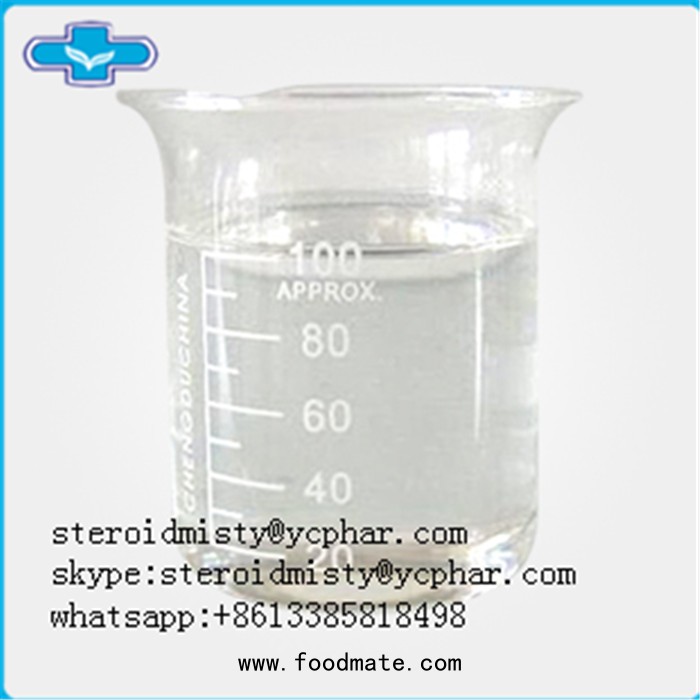 Usage: Used as raw material and perfume fixative, pharmaceutical raw materials and anesthetics, preservatives
Benzyl alcohol hydroxyl is very lively, it can react with benzene to generate two phenyl methane, and acrylonitrile reaction of N- benzyl acrylamide (Ritter reaction), can also reaction with halogenated phosphorus and halogen acid to benzyl halide. Halogenated benzyl and phenyl methanol are benzyl 's(Ben Jiaji) chemical reagent, used to carboxylic acid and alcohol hydroxyl benzyl protecting group. Benzyl protecting group very easily take off by hydrogenation. In addition, benzyl alcohol are also likely to be more oxidants oxidized to benzoic acid, if oxidized with nitric acid, with the different concentration and temperature , can generate aldehydes or acids.
When the injection of penicillin, in order to prevent the patient from strong pain , often use benzyl alcohol for anesthesia, this pain will not be too strong, so the benzene methanol is also known as "painless water". However, a common side effects soon found on clinically: gluteal muscle contracture. This is because the benzyl alcohol is not easy to be absorbed by human body, long-term accumulation on the injection site, will cause the surrounding muscle necrosis, serious, and even affect the development of bone.
Benzyl alcohol used as ointment's preservatives, fiber, nylon and plastic film's desiccant, PVC stabilizers, photographic developer, solvent of acetate fiber, ink, paint, paint, epoxy resin coating, dye, such as gelatin, casein, shellac , intermediate for preparing benzyl ester or ether. Also used for preparing spices and flavoring agent ,additives to soap, perfume, cosmetics and other products. Because of index and quartz and wool fiber having nearly the same refractive , so as to identify agents of quartz and wool fiber. In perfumery industry used as a fixative and diluent.