Native wheat starch is derived from high quality wheat flour produced at our plant. Being a pure natural polymer wheat starch has a very broad range of application in various industries performing thickening, stabilizing functions as well as acting as energy source. Wheat is the most widespread source of starch in Europe.
Properties of starch are determined by its granular structure, polysaccharide composition (amylose/amylopectin ratio), amounts of non-polysaccharide components (proteins, lipids). Wheat starch is composed of three classes of granule fractions with diameter varying from small (< 1 μm) to medium (4-7 μm) till large (> 15 μm). Due to different morphology of granules, pasting behavior/ retro-gradation of wheat starch while heating and cooling is quite different from that of potato starch, but matches with corn starch, which allows replacement of corn starch by wheat starch in most of food applications.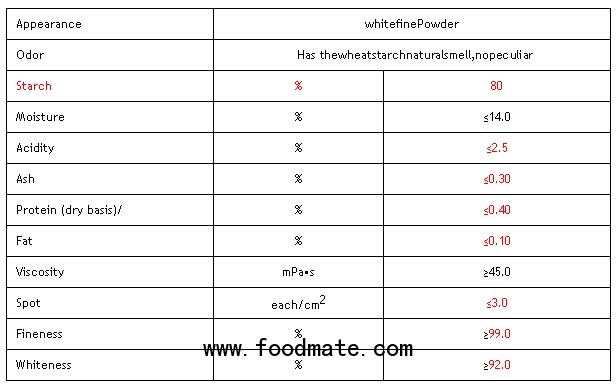 SAFETY
Thedetailsmakereference toMSDS.
PACKAGING
25 kg / bag or customized packaging on request.
STORAGE
Being stored under cool and dry condition is recommended.