本机输送部分采用SUS 304不锈钢网带,运行稳定,使用寿命长,符合食品卫生要求。
The device is provided with a bubble generating device, which is a material rolling state to remove the pesticide residue on the surface of the product, and at the same time, an appropriate amount of the agent can be added to perform anti-virus fixing.


The floating objects can overflow from the overflow tank, and the sediment is discharged from the sewage outlet for cleaning purposes.
It has the characteristics of clean high, energy saving, water saving, stable and reliable equipment. Simple operation, convenient maintenance and convenient connection.
The machine consists of a frame, a water tank, a fan (pump), a circulating flushing pump, and a transmission part.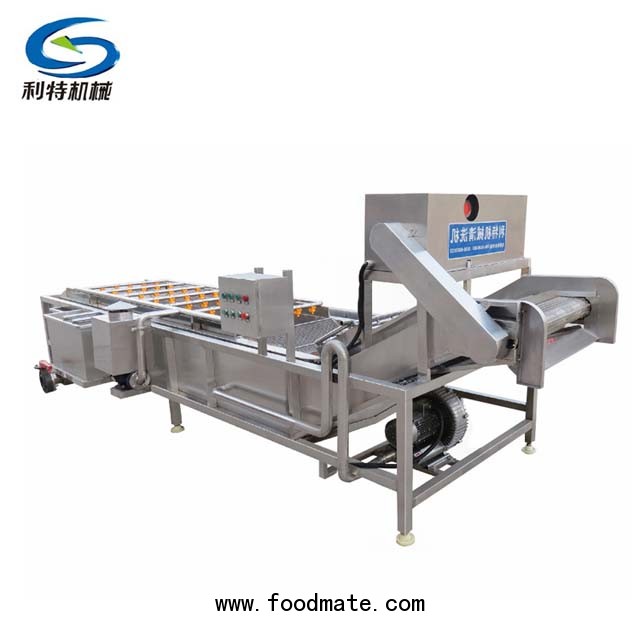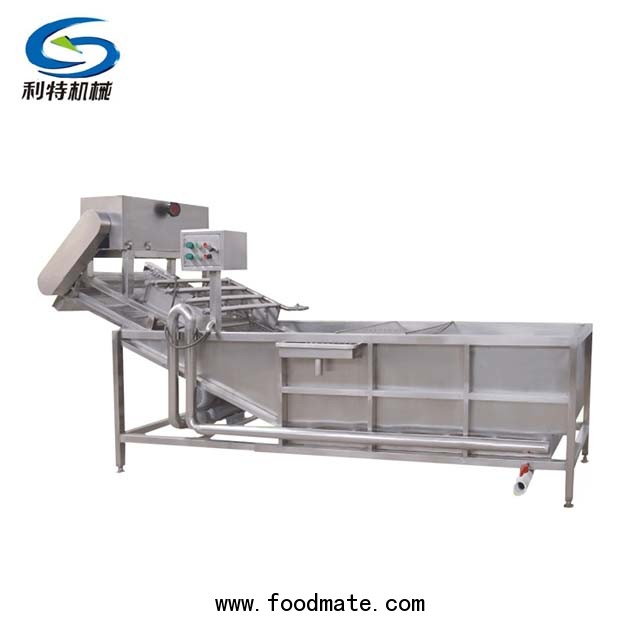 Scope of application:

Cleaning, soaking, and desalting of granulated, leafy, and root products such as vegetables, fruits, and aquatic products